Helping You Build a Larger & Stronger Penis
To help you maximize your safety, as well as get the personalized expert consulting to maximize your results, our doctor can help maximize your success.
The doctor behind MyPenisDoctor.com is the world-renowned expert Dr. Richard Howard II, author and graduate of Tulane University and a Doctor of Public Health.
Dr. Richard Howard II

Dr. Howard is the lead penis doctor at MyPenisDoctor.com and does consultations daily. His accomplishments include:
A practicing expert of penile exercising, for over three decades.
With his own penile exercising techniques and the safe use of devices, he has gained over 3 inches in length and 2 inches in girth.
Published Author - Dr. Howard wrote "Vitamin C and Ophthalmic Wound Healing" as well as scientific papers regarding the effects of supplements on the body. He also wrote the introduction to the bestselling book Penis Exercises: A Healthy Book for Enlargement, Enhancement, Hardness, & Health
A Doctor of Public Health for over 25 years,
Dr. Howard received his bachelor's degree in economics in biology from Loyola University, his master's in public health and in biochemistry and a doctorate in public health from Tulane University.
Dr. Howard has been a health and fitness advisor for 10 years, at the Howard Medical Clinic.
He has enthusiastically researched, studied and applied "new frontier" principles of sexual enhancement, focusing on optimal methodologies of penis enhancement and enlargement (PE).
Penis Enhancement Areas of Expertise:
Beginner penis training with manual exercises
Advanced penis training with penis devices
Traction and length extension devices
Pumping
Application of cutting-edge principles and methods
Penis health and fitness advisor
"Dr. Howard's guidance has been a necessity in my penis enlargement training. For over 3 years, prior to meeting him, I scoured the internet, forums, and I even tried other services on my own. The results were mixed, and I was never sure how I was doing relative to others. Dr Howard's qualified opinions, customized advice, and personalized training have been invaluable. He has shown me new methods of training and has provided advice for every situation that I have encountered."
A.P. New York, NY
With professional degrees in biochemistry and public health, Dr. Richard Howard for optimum health.
That determination of health first has branched out into his sexuality and eventually his penis.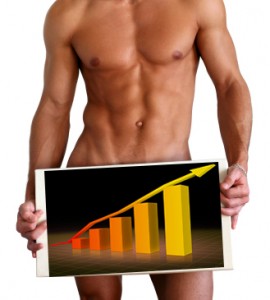 With decades of biological knowledge and penis training experience (he first started penis exercising over 20 years ago), Dr. Howard gradually developed growth-induced penis workouts. His training as a scientist helped him determine what methods work best, and he gained a total of more than 3 inches in length and 2 inches in girth. He also realized erections harder than he had when he was a teenager.
Since his own success, Dr. Howard has spent the past few years helping men get the penis enlargement and enhancement results they want - through coaching, writing and consulting.
His scientific hat is always on first, and insights are continually occurring to him as Dr. Howard develops progressive, advanced routines for those who wish extraordinary gains. "The advent of penis enhancement, enlargement has brought forth a new paradigm of exciting and amazing possibilities until recently not thought possible, contributing greatly to sexuality," says Howard.
Want to know more about Dr. Howard and his story? Read an interview with him by bestselling author Rob Michaels.