Doctor Consultations for a Bigger and Healthier Penis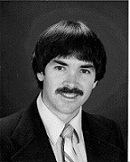 Dear Friend,
I would like to welcome you to My Penis Doctor. My goal for the student of Penile Enlargement (PE) is to have a focused highly reliable approach that optimizes and maximizes the potential. Therefore I use very specific parameters or points to incrementally instruct the student.
By joining MyPenisDoctor, you will get the following benefits of my decades of Penis Enlargement experience:
• Add approximately 50% in length*.
• Add approximately 50% in girth*.
• Increase penile strength, enlargement, stamina, and above all safety.
• Get only the REAL information so you don't have to wade through all the B.S.
• Train your penis like a bodybuilder.
• Save yourself years of frustration.
• 60-day Money-back guarantee.
To be able to instruct the student to achieve their goals is and has been a very rewarding experience, as this area has become one of increasing awareness and increasing priority for the male.  Read more how MyPenisDoctor.com will help you.
Best regards,



Richard R. Howard II, Dr. PH, MS+30, MPH (Tulane University Graduate)
*Note: This is from pre-PE size, provided you approach this in a conscientious, safe. consistent, and knowledgeable way. I give you this percentage because I am always asked the question how much can one expect to grow. Please realize that this is a very approximate percentage, because there is great variability from individual to individual ranging from genetics, enthusiasm, studiousness, patients, consistency and time spent on the process.

PRAISE FOR MY PENIS DOCTOR
"I GAINED 3" IN LENGTH AND 1.75" IN GIRTH!"
"Dr. Howard has been working with me for three years and was able to precisely pinpoint the methods that would be ideally suited for my goals. I gained 3" in length and 1.75" in girth approximately, which is exactly my original (ambitious) goal..." Read more...
*results may vary
---
"BELIEVE IT, DR. HOWARD'S ADVICE IS REAL!"
"With the clarity and the vision Dr. Howard offers as my personal coach, my journey became focused solely on committing myself to exercises, versus going around from site to site looking for things that might work..." Read more...
*results may vary
---
"HE'S GAINED OVER 5 INCHES!"
"Dr. Howards doctor of public health background, combined with his own training (he's added over 5 inches himself!), is what makes him an ideal penile doctor consultant. If you want to see results as fast and as safe as possible, talk to Dr. Howard..." Read more...
*results may vary
---
"My PENIS DOCTOR IS OF THE HIGHEST CALIBER!"
"Dr. Howard has shown great proficiency in dealing with all male enhancement subjects to help men get the penis size and hardness they want. I am honored to be associated with Dr. Richard Howard." Read more...
*results may vary